Carrie Shannon
Broker / Owner
---
Broker since 2011
Married with one daughter and one son.
"My familiarity with Clear Lake, Mason City and the North Iowa area, allows me to assist my clients in not only finding the right home but also helping them become more familiar with the community they will be living in."
Bonnie Hall, CRS
Broker Associate
---
40+ years as a realtor.
Two grown children and three grandchildren.
Living and working in the geographic areas that I service, I am able to give clients neighborly advice and recommendations that come from a strong presence and fine reputation that HALL Realty has established. Putting people together gives me great satisfaction.
Robin Borrill
Sales Associate
---
Over 20 Years Experience
Married 20+ years with two daughters. I have over 20 years of experience in buying, selling and remodeling homes in North Iowa. I've done this not only as a Realtor, but more importantly as a Customer. Because of my past experience as a real estate customer, I have a complete understanding of the needs for my client. Therefore, a combination of my knowledge and skills as a Realtor and Client qualifies me to be an excellent choice for anyone looking to buy or sell a home.
Jennifer Heller
Broker Associate
---
12 years as a realtor.
Married with one daughter and four sons.
"I love helping people buy and sell their homes; giving people great service and making sure my clients are very well taken care of. I am ethical, fair and I make sure clients are happy with decisions they make about one of the most expensive decisions they will make in their lifetime."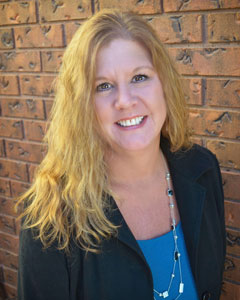 Kristi Wilcke
Broker Associate
---
Realtor since 1999 and Broker since 2007
Married with two sons.
"Being born and raised in Clear Lake and also raising my family here gives me a unique insight into the area and all it has to offer. One of my greatest joys I get from being a Realtor is helping clients obtain their dream of home ownership. I look forward to handing them the keys and say "welcome home! " That part of my job keeps me motivated to go above and beyond to make their Real Estate experience flawless."
Al Ashland
Sales Associate
---
Agent since 2007
Married with two grown sons.
With a background in all aspects of real estate, from building to sales, I am able to offer my clients the necessary information they require for their real estate transactions. Whether it's commercial, lake shore or residential, guiding my clients through the real estate process is my main goal.
Chuck Myers
Sales Associate
---
Agent since 2018
I am a 10 year Clear Lake resident and have extensive knowledge of the area. Fishing is oneof my hobbies and I enjoy fishing Clear Lake! I am married with 2 children attending Clear Lake schools. With an energetic, motivated attitude. I am eager to help you through the process of finding your new home, and I look forward to helping you with your real estate needs.
Morgan Dirksen
Sales Associate
---
Agent since 2018
I am born and raised in North Iowa and currently live in Garner with my husband. I believe owning a home is one of the greatest investments which is why I am here to assist clients with all facets related to real estate decisions. I am open, honest, and dedicated to serving my clients. I also have personal involvement with buying, selling, and renovating properties throughout North Iowa. My experience and knowledge of the area will help simplify the transaction and make it the best experience possible.